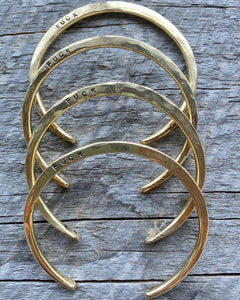 Easily one of my most popular stamped bracelets...
Sometimes you just need to say it! 
Never underestimate the big smile you will get from watching someone unwrap a F*CK bracelet:) or how you will feel knowing that your bracelet has a swear word on it that only you can see. 
Forged by yours truly. Take your pick, brass or sterling silver. 8 gauge.